OEP: do's and don'ts | Commission payments | SEP marketing materials | Premium payment FAQs
Thank you for partnering with us during AEP and for your ongoing commitment to our Medicare members. We want to wish you and your families a happy and healthy holiday!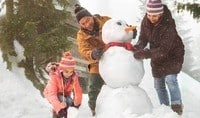 Open Enrollment Period (OEP) starts January 1: Review the do's and don'ts
During the Medicare Advantage OEP, beneficiaries who are enrolled in an MA/MAPD plan have a one-time opportunity to change plans. This election period is not available to those with Original Medicare or those enrolled in a standalone Prescription Drug Plan. How to assist your clients during OEP.

NEW SEP marketing materials available on the Studio
You can customize, download, print and order CMS-compliant SEP materials on the Aetna Medicare Marketing Studio. After you login to the Studio, just click on SEP in the left-hand menu to find the materials below.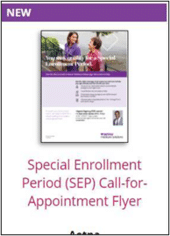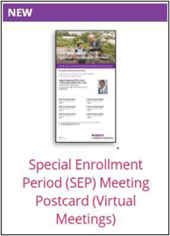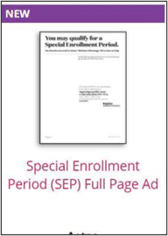 Did you know? Members can pay their monthly premium at their local CVS store
Members can pay their premium in-person at their local CVS store while out running errands or picking up their prescriptions. All coupon books and monthly invoices contain a barcode giving members the ability to pay their premium at most CVS stores. This option is not available at CVS pharmacies within Target® and Schnucks®.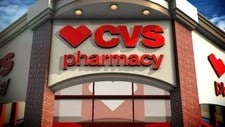 Commission payments start January 4
Commissions for 2021 plans will start generating the first week of January. You can expect the first payment to appear in your bank account starting the week of January 4. To review future payment dates, see the 2021 commission schedule on Producer World.
Help your client update their PCP – Call us on their behalf
Don't forget! You can call the Aetna Medicare Broker Services Department at 1-866-714-9301 and select prompt 8 to request certain types of changes and updates, on behalf of your clients who are Aetna members. For example, you can now call to:




 Update the primary care physician (PCP) we have on file

Inquire about a claim or billing issue

Change a mailing address, and more




 
This policy allows you to deliver a more seamless customer service experience to your clients. Here's how to make a request…