We've had a chance to complete our AHIP certification for 2022 and wanted to share with everyone the searchable PDF's that you will find by clicking on the link below. After downloading these to your computer, open the documents and hit [CRTL + F] on your keyboard to search for any key word to help with your questions to study and as you take your exams. These will most be useful if you have two monitors while completing your certification and if don't have two monitors and you'd like to book an office at our location to complete your AHIP certification then please email us at events@osborninsurancegroup.com to help with the process. Don't forget to transmit the AHIP certifications to the carriers after you complete your certification on the AHIP dashboard.
2022 Carrier Certifications links: https://www.osborninsurancegroup.com/agent-resources/medicare-guidance/#medicare-certifications
One more announcement that we are excited to make. Osborn Insurance Group is now certified to present Continuing Education courses and we are looking forward to hosting CE credits soon so stay tuned!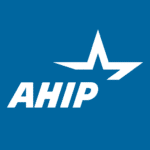 Good luck on your AHIP certification and don't hesitate to reach out to us if you need any help.