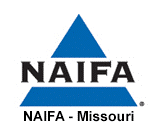 It's time for our next Membership Day!
Mark your calendar for January 17th, 2018 and lend a helping hand to NAIFA – Missouri.locals. 
The focus – Membership Day is to spread the word about how great NAIFA is to all of your colleagues who aren't members. 
NAIFA Members are:
Insurance agents

Financial Advisors

Multiline Agents

Health Insurance and Employee Benefits Specialists

Both Captive and Independent Advisors

New to the Business, Industry Leaders and Everyone in Between.
NAIFA is the only organization serving and representing insurance and financial advisors regardless of the products they sell or the focus of their practice. NAIFA is your professional association, and its focus is to help protect your business, help you grow your business and promote ethical business conduct.
NAIFA Helps You Grow Your Business
NAIFA offers more than 50 professional programs and products to enhance skills and provide value-added business services. NAIFA's educational offerings are unsurpassed, and NAIFA's Practice Resources offer everything an agent or advisor needs to run a business and manage a career. 
NAIFA Protects Your Business
Your products and your business are at risk now more than ever. NAIFA membership is the best insurance you can buy to protect your business.
NAIFA Promotes the Ethical Conduct of Our Members
Consumers know working with a NAIFA member means working with professionals who adhere to the highest standards in the industry.
Want to join now? Fill out this form to become a NAIFA member today!
Let's help grow NAIFA together!