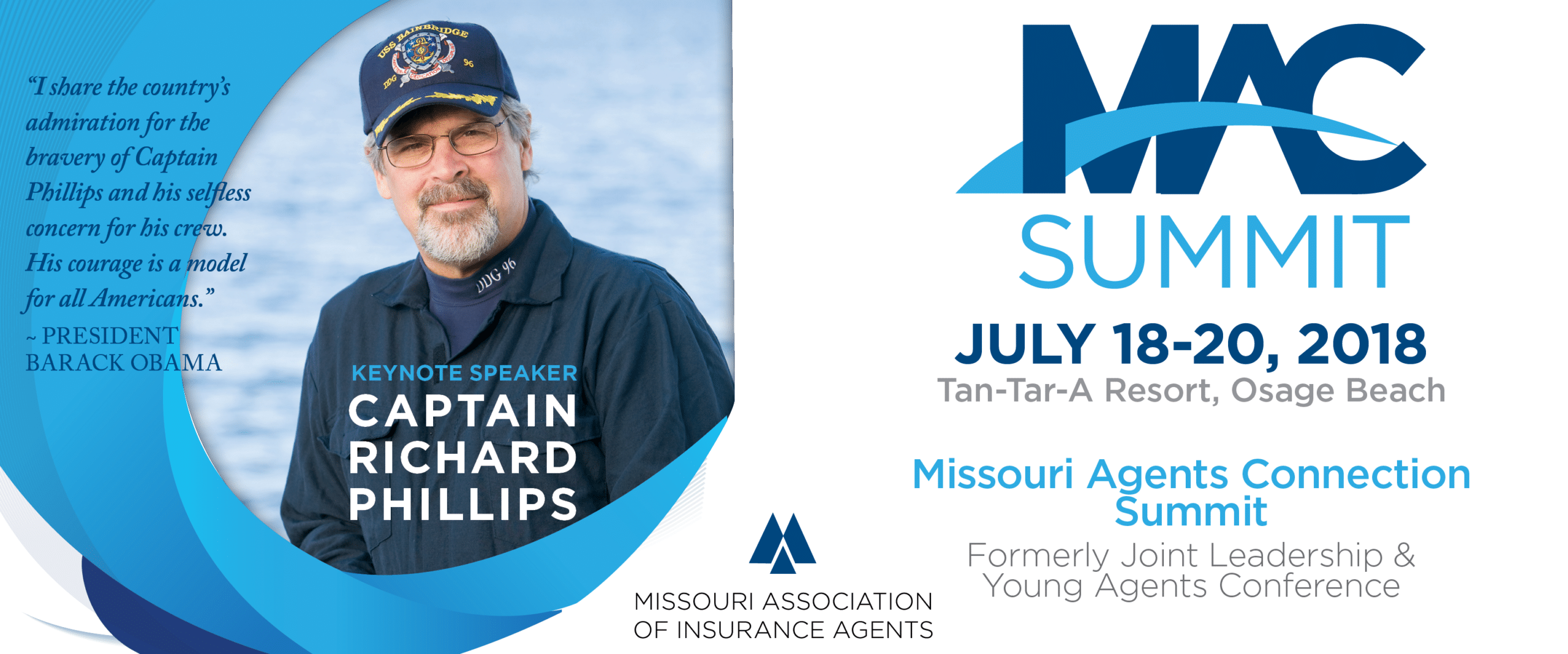 Join MAIA's summer conference! 
Formerly known as the Joint Leadership and Young Agents Conference, has been re-branded as the Missouri Agents Connection (MAC) Summit. The conference has been redesigned to be beneficial to all agents, including those in management positions, producers and young agents.
This year, the conference will be held at Tan-Tar-A Resort, Osage Beach with Captain Richard Phillips leading the keynote session, Steering Your Ship Through Rough Waters: Lessons on Leadership. In addition, there will be sessions on additional insureds, eggs & issues, work comp errors, creating a growth culture and surviving an active shooter.
Social events include an optional Golf Tournament, Who's Who Happy Hour, an optional Escape Room event, MAIA's annual awards presentations and the installation of officers at the banquet and Casino Night. Find all details on MAIA's event site.