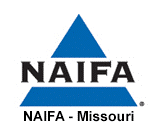 Presenter: Paul Reed, Advisys
Starting a new profession can be challenging. Without tools, resources and a network to lean on, success can seem difficult to envision. Advisys can help provide that little extra help to get you started. Adisys and NAIFA have partnered to provide early career and young advisors an affordable resource that uses client education to help advisors build valuable trust with new prospects.In this webinar Paul Reed will discuss best practices and will demonstrate how Advisys' unique platform can be used to close more business, sooner.
Advisys is a goals-based financial planning solution unlike any other. From your first appointment to analyzing needs and presenting solutions, only Advisys does it all.
What you'll learn during this webinar:
How to prepare for a first appointment

How education vs. advice impacts success

How to create a motivating presentation in 15 minutes or less

Generate more sales, cross-sales, leads and referrals

Improve closing ratios and personal productivity
With over 40,000 users, Advisys has insight into the most popular and effective client presentations used today. This webinar will be loaded with ideas and suggestions you can use immediately on your next appointment. Advisys helps you be your best when it matters most: when your face to face with clients and prospects.TM Trust Advisys. 
This page contains content for Members only. Join NAIFA Here.