November 22
–
November 23
CST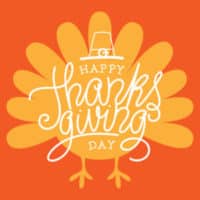 Thanksgiving Day is a traditional holiday celebrated primarily in the United States and Canada. It is observed on different dates in each country. In the United States, Thanksgiving is celebrated on the fourth Thursday of November, while in Canada, it is celebrated on the second Monday of October.
Thanksgiving has historical roots in religious and cultural traditions. The holiday dates back to the early 17th century when English settlers known as Pilgrims arrived in Plymouth, Massachusetts. They held a feast in 1621 to give thanks for a bountiful harvest and to express gratitude for their survival in the new land. This event is often regarded as the first Thanksgiving.
Today, Thanksgiving is a time for people to come together with family and friends to express gratitude for the blessings and good fortune in their lives. It is a day of giving thanks for the harvest, as well as for the blessings of family, friendships, and other meaningful relationships.
Thanksgiving celebrations often involve a festive meal, typically centered around a roasted turkey. Traditional dishes like stuffing, cranberry sauce, mashed potatoes, gravy, and pumpkin pie are commonly served. It is also a time for parades, football games, and other family-oriented activities.
In addition to its historical significance, Thanksgiving has become a secular holiday that promotes gratitude and togetherness. Many people take the opportunity to reflect on their blessings and show appreciation for the people and things they are thankful for.