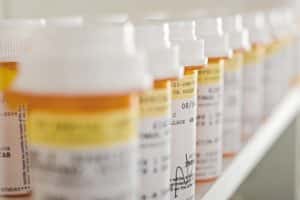 Private Medicare insurers are failing to deliver Part D prescription drug plans with the highest star ratings.
The number of Medicare Part D prescription drug plan members who will be in plans with four stars or more in 2019 dropped sharply to 3.5% of all members compared to 47% last year, CMS data released on Wednesday showed.
The average star-ratings performance of stand-alone Part D plans, which are managed by pharmacy benefit management companies and health insurers, has bobbled up and down for years but has always hovered below four stars. The Part D plans fared worse in 2019 than they have in the last five years.
The average star rating across 52 Part D contracts for 2019 was 3.29, much lower than last year's average rating of 3.62, according to the CMS data. Just 31% of Part D plans received four stars or more, whereas half of them did in 2018. The majority of plans were rated 3 stars.
Full Article on Modern Healthcare by Shelby Livingston